Our Practice in Providence
Unlock Your Vision's Full Potential
By booking an eye exam with College Hill Eye & Optical, you can rest assured that you are getting a comprehensive and comfortable examination, no matter what your vision needs are. Our practice prides itself on bringing you the very best solutions and treatments so you can experience your eyes' full potential.
When to Book Your Exam
We recommend all patients undergo an eye examination at least once a year. Annual eye exams will keep track of subtle changes in your prescription, as well as enable your doctor to rule out hidden diseases such as glaucoma, cataracts, and diabetic retinopathy.
What to Expect from Your Eye Exam
Our eye exams are easy, comfortable, and efficient, making them an excellent option for busy professionals. When you book your exam, the only thing you need to bring is yourself as well as a list of any questions or concerns you have regarding your vision or eye health.
During the exam, your optometrist will assess the health and visual acuity of your eyes. Our exams also include tests that allow us to look for signs and symptoms of ocular diseases such as glaucoma, cataracts, and age-related macular degeneration.
At the end of the exam, your doctor will provide you with any recommendations or prescriptions you need to maximize your vision.
Why wait? Book your appointment today and see what you have been missing.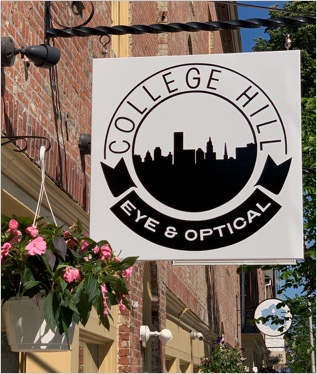 Our Address
295 South Main Street
Providence
,
RI
02903