Superior Eye Protection; Irresistible Style
College Hill Eye & Optical is your go-to source for a wide selection of amazing designer sunglasses, but sunglasses are so much more than just a fashion statement.
Over years, ultraviolet radiation becomes harmful to our eyes, especially the macula. The macula is our gold mine of sight. 90% of our sharpest and clearest vision comes from here. It would be very difficult to live independently without it. Our sunglasses block harmful ultraviolet radiation which will reduce your risk of macular damage, as well as cataract progression. Improve your odds!
Sunglass Polarization
Polarized technology goes beyond shielding your eyes from glare and harmful UV to reveal and enhance the worlds true vivid colors in detail. Specific colors of polarized lenses can be used in wide variety of environmental situations and recreational/sporting activities.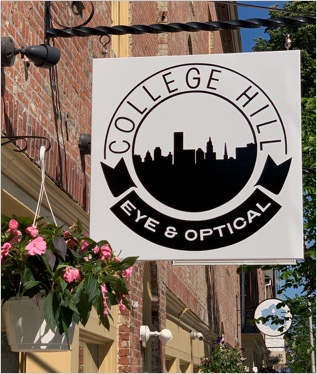 Our Address
295 South Main Street
Providence
,
RI
02903